Early Grade Reading Workshop for Primary Teachers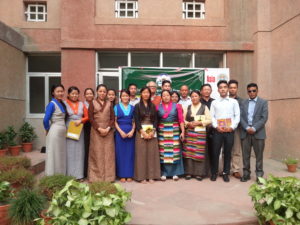 The Department of Education, CTA has again organized an Early Grade Reading Workshop for Primary Teachers in the International Guest House, University of Delhi from 28 th October to 1 st November, 2016. It was attended by 22 participants under different administrations viz, Sambhota Tibetan Schools Society and Tibetan Children's Village.
To achieve the aim of the EGR project, we are organizing the workshop to train all the primary teachers. More than 500 teachers in all have already been trained in Early Grade Reading Workshops and the remaining 80 teachers will be trained in the coming year before 31 st September, 2017.
We emphasize free reading and writing of Tibetan Language for the early graders. Our Resource Persons taught different strategies and methods which help the teachers to inculcate reading habits in early grade students. The teachers took keen interest and read theoretical and practical ideas continuously throughout the workshop. In addition, all the teachers told stories and analyzed them. In this workshop, teachers are taught about the significance of story-telling and poetry singing to teach reading in early grades. The teachers were also taught how to select appropriate stories.
All in all, teachers showed eagerness to learn and teach reading in a dynamic way. The resource persons of the workshop are Prof. Krishna Kumar and Dr. Latika Gupta from Department of Education, Delhi University.
This workshop is being graciously funded by USAID through The Tibet Fund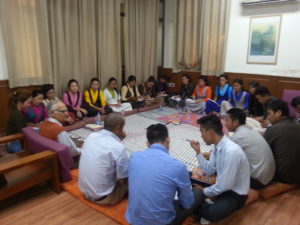 (181)