Himachal Pradesh Grants One More MBBS Seat for Tibetan Refugee Students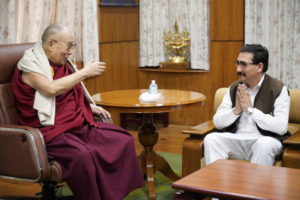 The Department of Education, Central Tibetan Administration, is pleased to announce that the State Government of Himachal Pradesh has graciously granted one more MBBS reserve seat for Tibetan Refugee students effective academic year 2018. The state government is already providing four MBBS reserve seats for Tibetan students since last year, which means the state government will provide a total of five reserve seats for Tibetans students from this year.
The five reserve seats allotted are in Indra Gandhi Medical College (IGMC) Shimla; Dr. Rajendra Prasad Govt. Medical College (RPGMC), Tanda; Dr. Yashwant Singh Parmar Govt Medical College (YSGMC), Nahan; Pandit Jawaharlal Nehru Govt Medical College (PJLNGMC) Chamba; and Dr. Radha Krishna Govt Medical College (RKGMC), Hamirpur.
Kalon Dr Pema Yangchen, who has met Himachal Health and Family Welfare Minister Shri Vipin Singh Parmar on 19 May 2018, expressed her gratitude for the generous consideration and assured that these students will serve in Tibetan communities after their studies. During the meeting, Kalon has briefed the new Health Minister on the positive impacts created by the scholarship in the Tibetan community as well as in the local communities till now.
The education department hopes that this additional seat will go a long way, in ameliorating the dire shortage of medical doctors serving in our hospitals and clinics in the Tibetan settlements.
Shri Vipin Singh Parmar has also met His Holiness the Dalai Lama on 30 May during a visit to Dharamshala.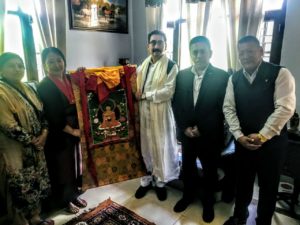 (77)