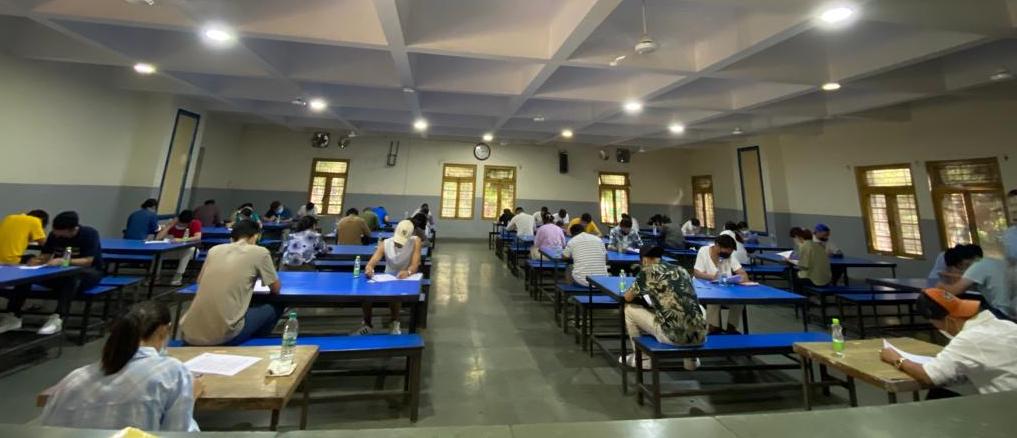 The Department of Education, on April 14, successfully conducted the initial test of General Written test in Tibetan (GWTT)
and TOEFL ITP of the Tibetan Scholarship Program – US 2023 simultaneously in two major cities of India i.e. Delhi and Bangalore, and in Nepal. The aspiring candidates enthusiastically turned up for the tests, braving the harsh summer sun.
30 qualified candidates out of the 56 (29 Female and 27 Male) who sat for the exam will move forward for the final selection interview to be held on May 10th and 11th in Dharamshala.
A total of 69 candidates had applied this year for the prestigious scholarship out of which 9 were not eligible and 4 withdrew.
The Tibetan Scholarship Program (TSP) is sponsored by the US Government's Bureau of Educational and Cultural Affairs. It is administered through a Cooperative Agreement with the Tibet Fund (TTF), and is implemented in collaboration with the Central Tibetan Administration's (CTA) Department of Education (DoE), the Public Affairs Section of the U.S. Embassy in New Delhi, India and the U.S. Embassy in Kathmandu, Nepal.
The fundamental goal of the TSP is to provide scholarships to Tibetans in exile to enable them to pursue higher education in the US. Over the years, the program has been invaluable in generating precious human capital that is of immense necessity in the Tibetan community in exile. TSP alumni has assumed leadership positions in various fields, and continues to bring new skills and innovative approaches for the effective functioning and development of the Tibetan community in exile. Since its inception in the year 1988, more than 457 students has befitted from this program.