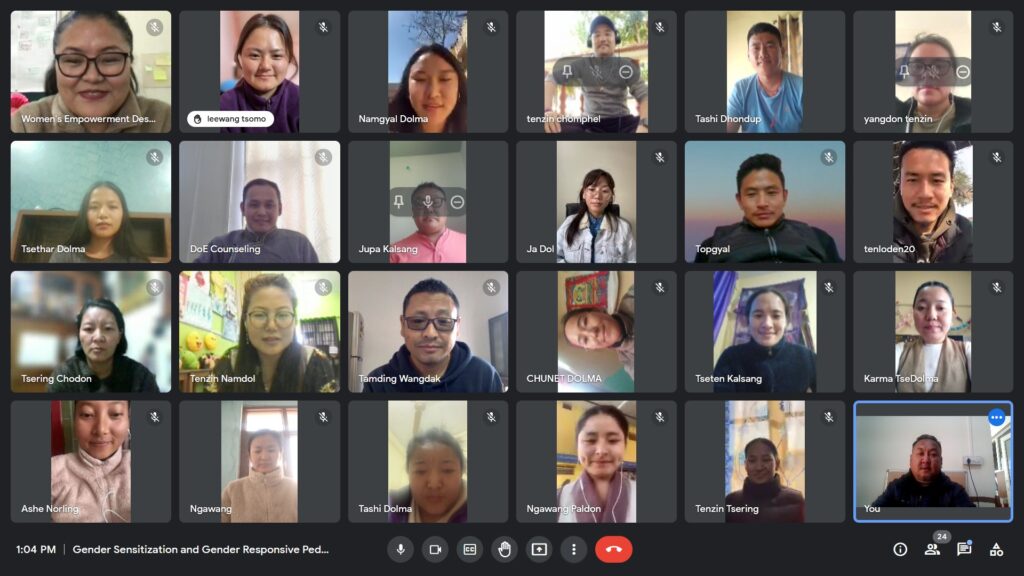 Dharamshala: The Department of Education's Counselling section organised three days virtual workshop on "Gender Sensitisation and Gender Responsive Pedagogy" for 21 school-based counselors from Tibetan Children's Village, Sambhota Tibetan School Society, Tibetan Homes Foundation and Snow Lion Foundation, Nepal from 16 to 18 January 2023.
The workshop aims to sensitise the counselors regarding gender and its importance in dealing with children and during the guidance and counseling process.
The workshop covered the basics of Gender Identity, Expression, Sexual Orientation, Gender roles, Stereotypes, Socialisation, patriarchal belief, Gender Based violence (GBV) and Gender Responsive Pedagogy.
The virtual workshop was funded by Global Affairs Canada (GAC) and felicitated by Tsering Kyi, head of the Women Empowerment Desk (WED), Department of Finance and Kalsang Wangdu, Education Specialist.