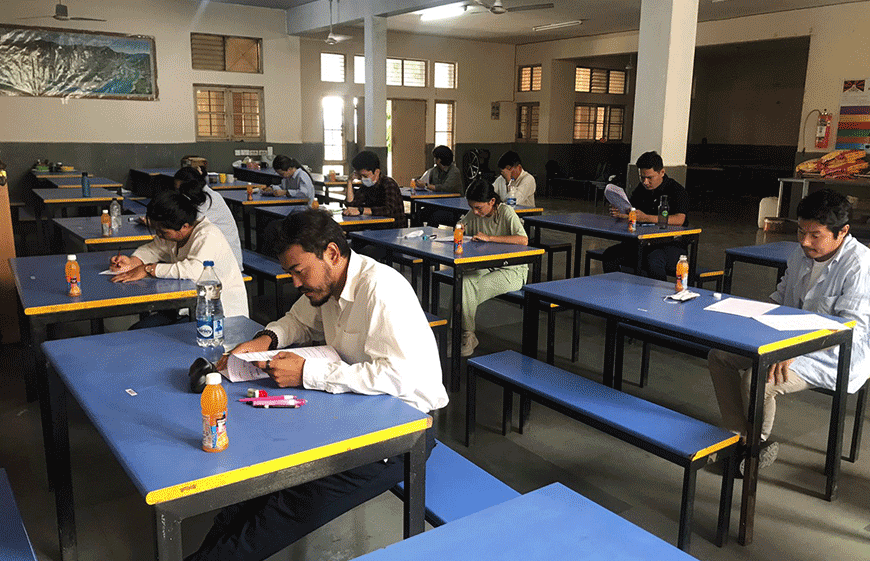 New Delhi/Bangalore: The Department of Education, CTA, conducted the General Written Test in Tibetan (GWTT) and TOEFL IPT for the preliminary selection of candidates for the Tibetan Scholarship Program (TSP) 2024, simultaneously in the city of Delhi and Bangalore on April 12, 2023.
A total of 75 applicants applied for the scholarship out of which 61 were found eligible (33 male and 28 female) while 47 sat for the preliminary tests and 14 withdrew.
After the declaration of the GWTT & TOEFL (ITP) scores, the top 30 applicants will be interviewed in Dharamshala on May 23rd and 24th. The final 6 selected candidates will leave for the United States in 2024.
The Tibetan Scholarship Program (TSP) is one of the most prestigious scholarship programs for Tibetans in exile. Over the last three decades, TSP has produced more than 488 graduates in different fields of study. TSP alumni have been serving the Central Tibetan Administration and other Tibetan organisations and have become the Tibetan community in exile's vital source of human resources.
The TSP program is funded by the U.S. Department of State, Bureau of Educational and Cultural Affairs (ECA), and is administered through a Cooperative Agreement with The Tibet Fund (TTF), in collaboration with the Central Tibetan Administration's Department of Education (DoE).