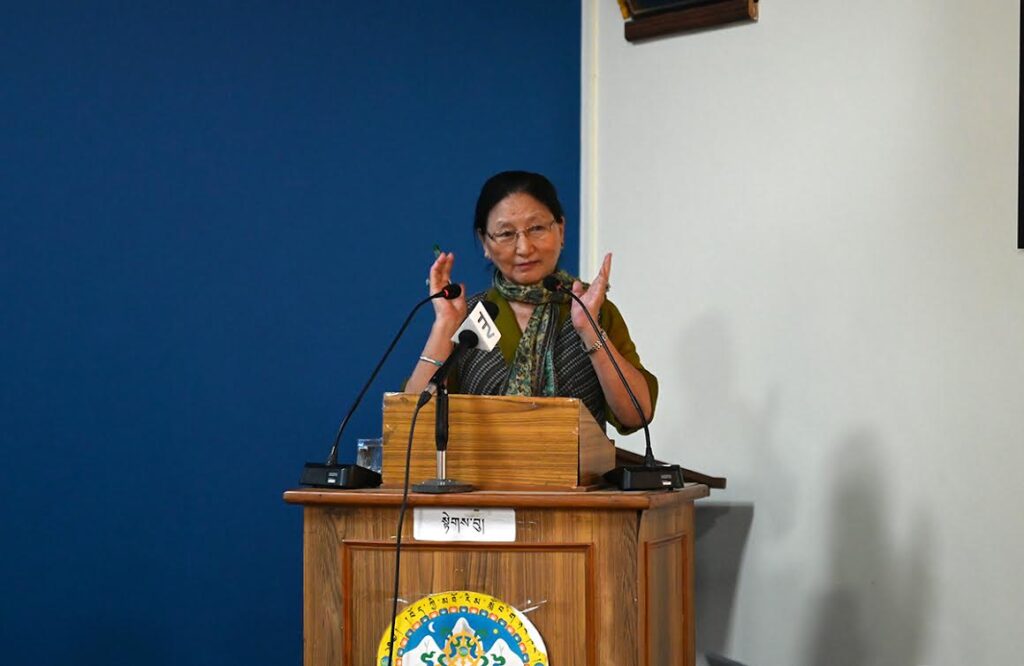 Dharamshala: The three-day SEE learning (social, emotional and ethical learning) workshop for Tibetan elementary teachers organised by the Department of Education (DoE), CTA, was concluded yesterday. The workshop about the education of the heart and mind for 46 participants representing 17 Tibetan schools in Northern India was held at College for Higher Tibetan Studies, Sarah, from 6 – 8 June.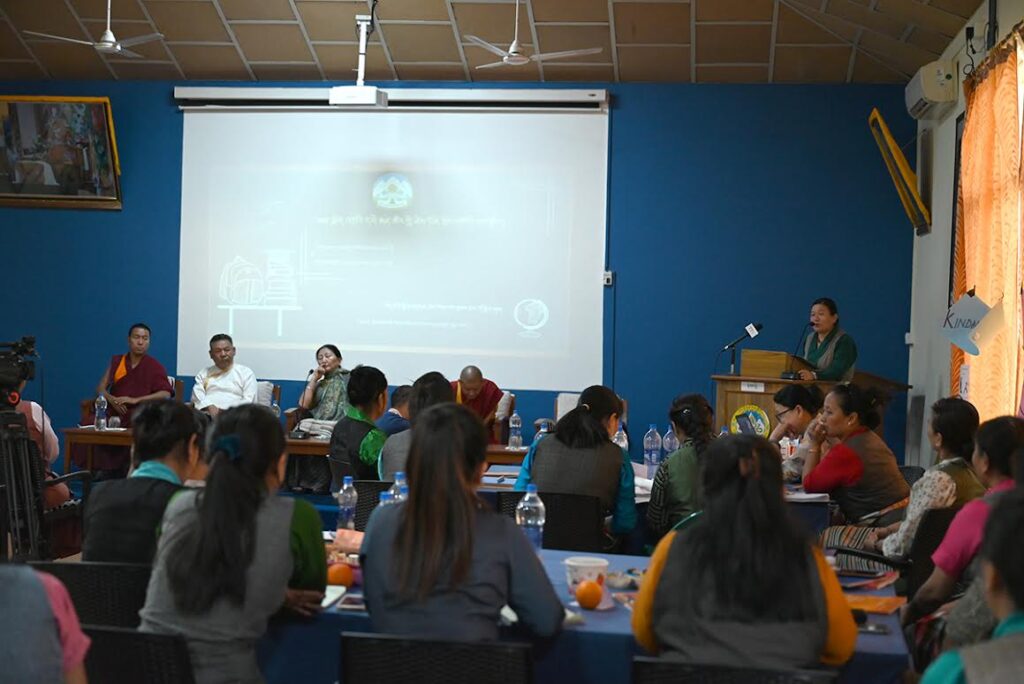 Kalon Tharlam Dolma Changra attended the workshop's closing ceremony as a chief guest along with the Principal of Sarah College, Passang Tsering, participants, and the three staff from the Education Department. The closure was also attended by the facilitators, namely Additional Secretary Tenzin Pema (Head of Education Council), Geshe Tenzin Tselek and Geshe Tenzin Dhamchoe.
Tsondue Samphel, the Program Coordinator at Emory University, also facilitated the three-day workshop virtually.
Following the opening remarks from the Additional Secretary Tenzin Pema on the workshop, Three participants shared their respective experiences about the efficacy of the concluded workshop, highlighting the noteworthiness of pragmatic approaches instructed at the workshop. The three also underscored the realisation of how important for the teachers to constant upgrade themselves to enhance their efficiency. At the same time, the simplification of complex studies into activity based learning for young students was also stressed.
In her address, Kalon Tharlam Dolma Changra lauded participants for taking part in the workshop and said, "the elementary teachers are the most vital as well as challenging occupation who build a foundation for the education of every student" and hence, "one should never feel disparaged for being a kindergarten teacher" she continued, while admiring the works of Early Childhood Educators as a former teacher herself.
Considering the SEE learning as a tool for dealing with the challenges in today's global village, Education Kalon emphasises ethics and morality before the education degrees, saying that teachers should act and behave accordingly before schooling the pupils, which Kalon believed is more practical in imparting educations. She further equated proper implementation of the SEE learning, envisaged by His Holiness the Dalai Lama, to that of offering a long-life mandala to His Holiness.
Before terminating the gathering, the Additional Secretary of DoE conveyed word of appreciation to every partaker for the successful workshop.
This workshop is funded by VIMALA Association.