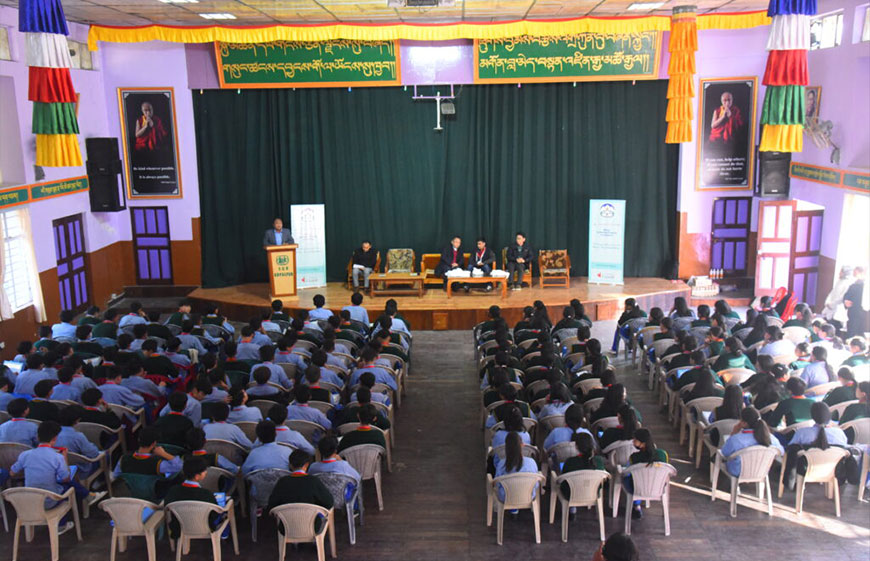 Dharamshala: The Department of Education's Counseling Section is organising a five-day Winter Leadership Program for grades VII to IX Tibetan Children's Village students in Gopalpur from 20th – 24th December 2022.
The workshop's goal is to provide different opportunities for the students through club systems to enable student leadership. After this workshop, the school will form different clubs based on interests, needs and challenges. Students will lead the clubs, counselors will be the facilitators, and teachers will join the clubs as mentors. The workshop will cover Goal Setting, Tourism Games, Agriculture – Innovations, Planting Microgreens, Climate Change & Technology, Energy audits of the school/building, Productive software and websites, Story Telling and Theatre, and the formation of extraordinary clubs at school.
The inaugural function was attended by Kelsang Wangdu, GAC, Tenzin Youlo, M & E, Department of Finance, Counselors from STS Peton and TCV Gopalpur, and volunteer teachers.
Director of TCV Gopalpur Kalsang Phuntsok acknowledged and commended the various initiatives taken by the Department for the quality enhancement of education for Tibetan children. He further encouraged students to participate wholeheartedly and make the best use of learning at the workshop.
The Winter Leadership Workshop, funded by Global Affairs Canada (GAC), is a platform where participants will learn more about themselves and how to contribute towards resolving social issues productively. A similar workshop, "Summer Leadership Program", was held in Mundgod for the student of STS Mundgod in May 2022.
This workshop is facilitated by CEO & Founder Adithya Subramanian, KAARMIC Education & adventures, social award-winning NGO, Telangana and his team.