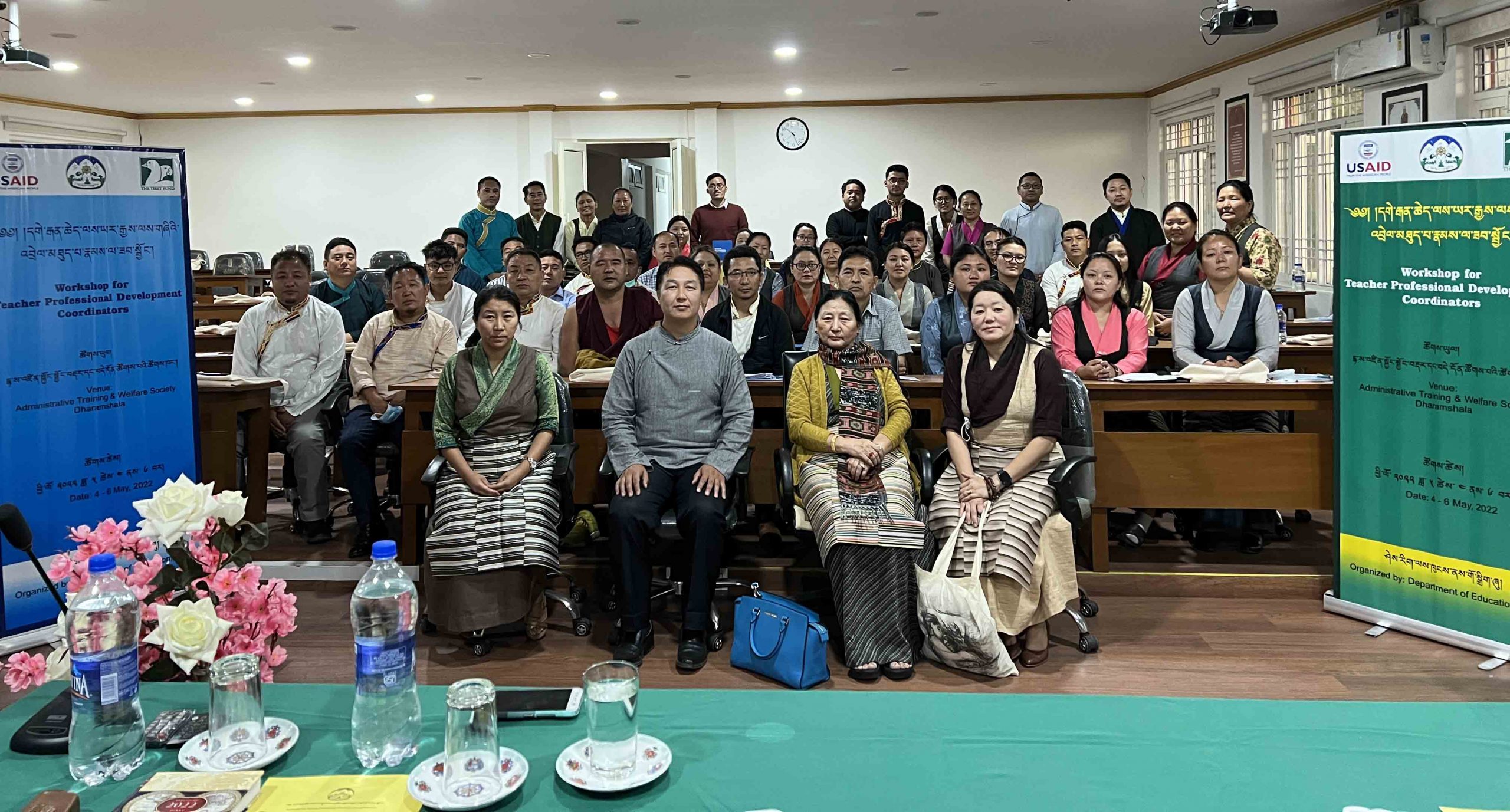 Dharamshala: The three-day workshop for Teacher Professional Development Coordinators organised by the Department of Education concluded yesterday at the Administrative Training and Welfare Center near Khaniara, in Dharamshala. Jamyang Gyaltsen from Tibet Fund, Kelsang Wangdu, PhD; Tenzin Choedon from STSS, and Tenzin Dorje from the Education Department were the resource persons. The workshop focused on professional development of Tibetan teachers based on facilities available in schools.
The inauguration of the workshop was held on 4 May. The chief guest at the inaugural ceremony was Education Kalon Tharlam Dolma Changra. At least 43 teachers from Tibetan schools across India took part in the workshop.
In her inaugural address, Kalon Tharlam Dolma spoke about the important role played by teachers in societal and educational developments. She said teaching is the real practice of religion, and said teachers can destroy a student's life if they don't perform responsibly. She also said that change in a society can only be brought about through changes in teaching practices in schools.
At the concluding session, Sonam Ghangsang from the Education department read out a brief report of the three-day workshop and several participants also shared their experiences of taking part in the workshop.
Education Secretary Jigme Namgyal was the chief guest at the concluding session. Thanking the resource persons and the participants, he spoke about the responsibility of a teacher and said that if teachers don't develop their knowledge and skills, it could have a negative impact on a student's prospects. He said that it's the need of time to develop according to the changes in global teaching practices, He also spoke about the teacher training programs announced by the education department particularly focusing on kindergarten and primary education.
Additional Secretary Tenzin Dorje delivered the vote of thanks. The workshop was funded by USAID.