New Delhi: A 4-member delegation of the Department of Education, Central Tibetan Administration discussed the transfer of six remaining senior secondary schools from CTSA to STSS in a meeting convened here yesterday by the Ministry of Education, Govt. of India. On behalf of CTA, Representative Ngodup Dongchung, Education Secretary Jigmey Namgyal, STSS Director Tsering Dhondup and Deputy Director Tsewang Norbu attended the meeting.
The hour-long meeting with the officials of the CTSA headed by the Joint Secretary, Ministry of Education, GOI, mainly discussed the procedures for the transfer of six schools, viz. CST Mussoorie, CST Shimla, CST Dalhousie, CST Kalimpong, CST Darjeeling and CST Herbertpur.
With the approval of the Union Cabinet, Govt. of India to transfer schools run by the Central Tibetan Schools Administration (CTSA) to the Department of Education (DoE), Central Tibetan Administration (CTA) in 2013, the management of 55 schools, including 33 pre-primary schools, have been transferred from CTSA to STSS in three phases so far.
"The transfer of schools means only a change in the management. It will not affect any other aspect of the day-to-day functioning of the school," said Secretary Jigmey Namgyal.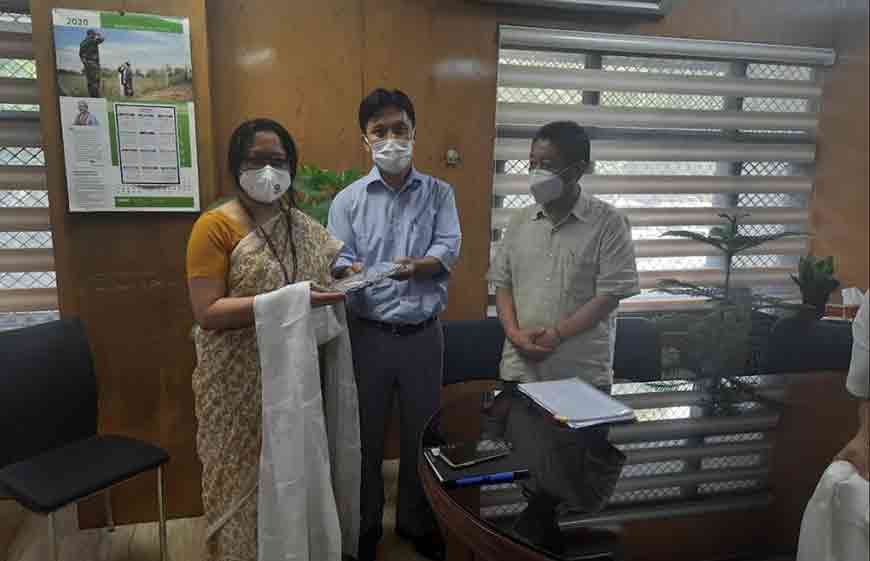 Education Secretary Jigme Namgyal and Representative Ngodup Dongchung with the Joint Secretary from Ministry of Education, Government of India. Photo/Tsewang Phuntsok
Report by: Bureau of His Holiness the Dalai Lama, New Delhi