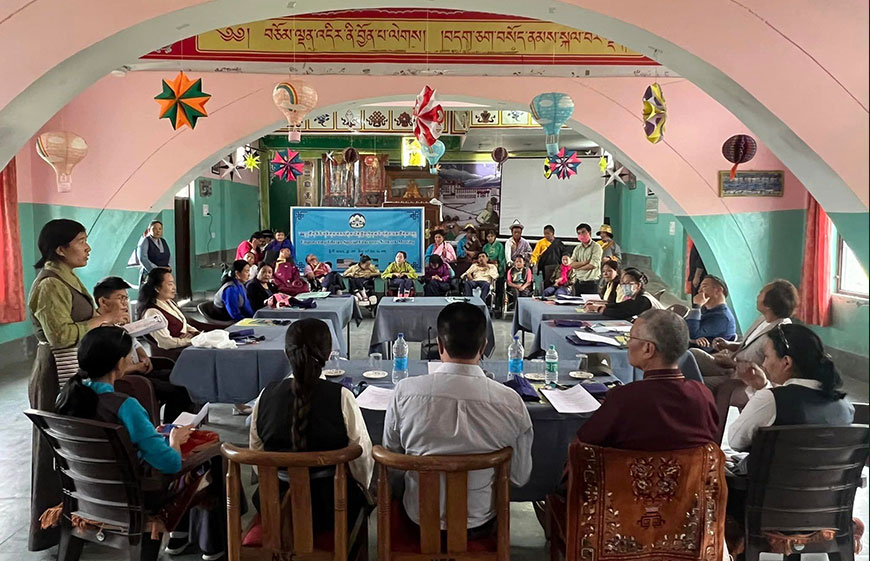 Dharamshala: The Department of Education (DoE), Central Tibetan Administration, organised a two-day meeting on "Empowering Tibetan Special Educators Network" for 17 participants at Ngoenga Special School from 27 – 28 April 2023.
The meeting was attended by Ven. Khube Rinpoche, founder of Karuna Home; Ngawang lhamo, founder of Nyingtopling; and Delek Wangmo; founder of Tibetan Ability Center, along with the Special educators and physiotherapists from TCV Chauntra and Ngoenga School.
The meeting aimed to empower and strengthen the network of Tibetan special educators and institutions working for children with special needs (CWSN) in Tibetan communities.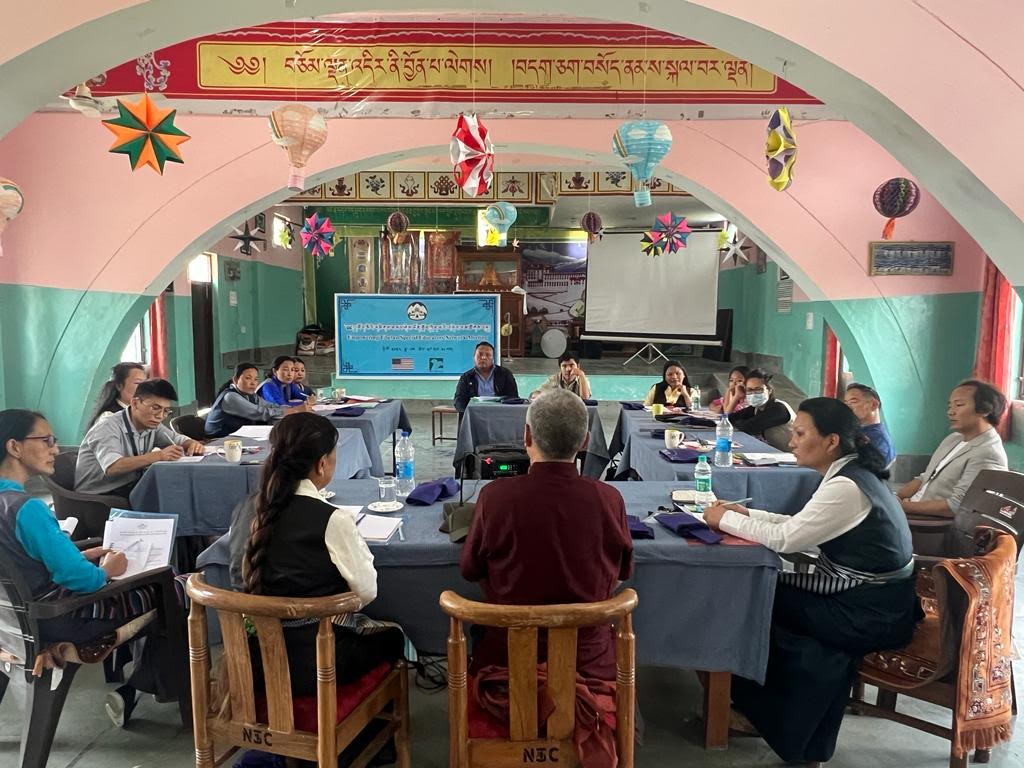 The meeting comprised presentations, group work, open discussion, brainstorming, sharing of ideas and concerns for improvement. The representatives from each institution shared insights and education programs for CWSN in detail. To empower the professionals, the program started with reflecting on achievements and discussing challenges, allowing for learning from each other's experiences.
The speakers addressed various topics including the power of embracing uniqueness and kindness in building inclusive communities by Khube Rinpoche, the importance of trans-disciplinary approach for CWSN by Delek Wangmo, and understanding RPWD 2016 (Rights of Persons with Disabilities) by Nyima. As part of the talk session, a special talk on "My journey: being a mother of CWSN" was arranged who shared her experience of raising a child with special needs. The meeting concluded with a visit to the National Institute for the Empowerment of persons with visual disabilities, Rajpur (NIEPVD). The DOE thanked the participants for their inputs and expressed gratitude to PRM for funding the program.