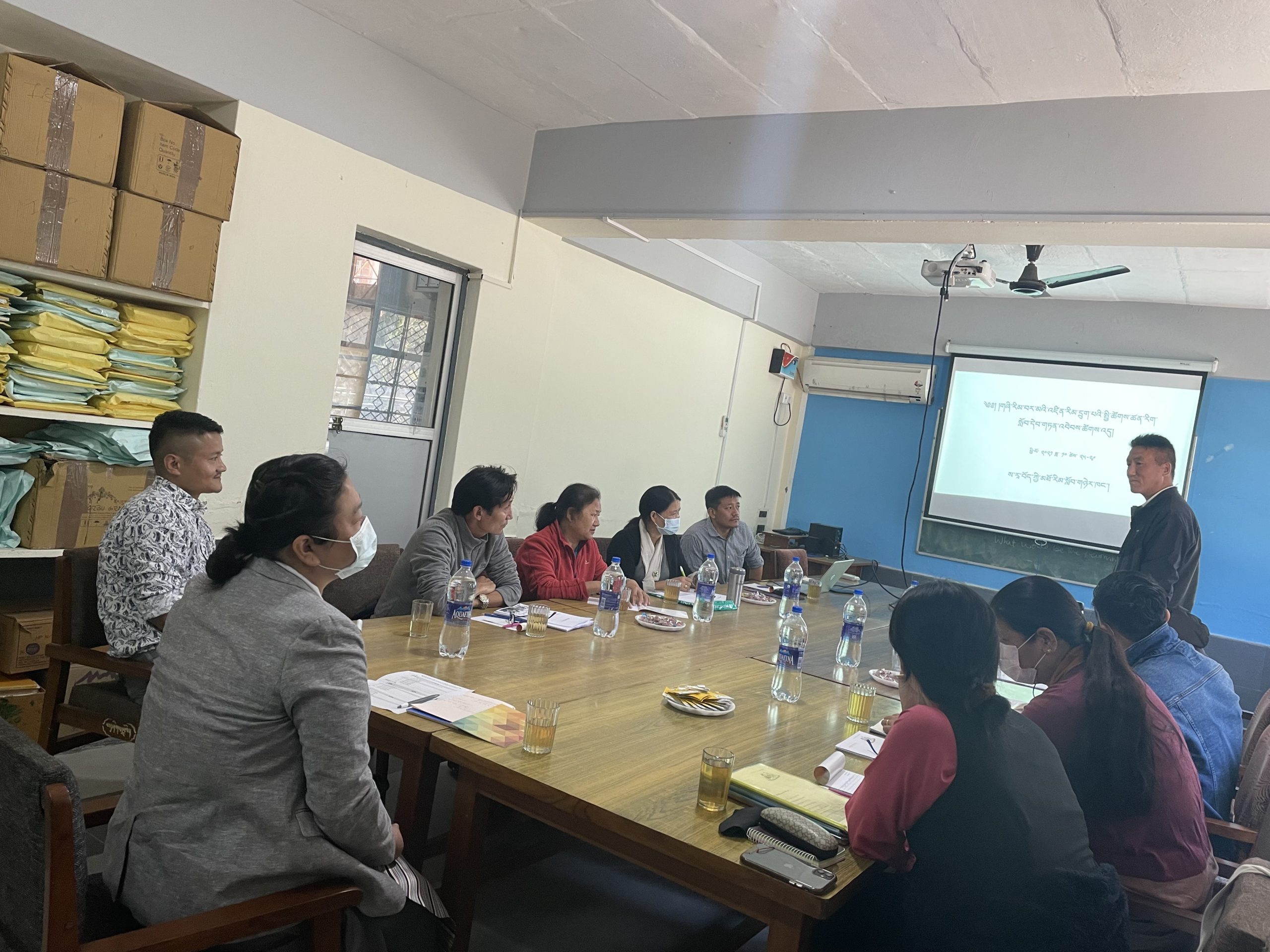 Dharamsala: The Department of Education, Central Tibetan Administration held five days' meeting to finalise the draft of the latest edition of class 6 Social Science textbook based on the Basic Education Policy for Tibetans in Exile at the College for Higher Tibetan Studies, Sarah from 25th to 29th of October 2021.
After completing the middle school Curriculum by Kashag in accordance with the principles of the Basic Education Policy for Tibetans in Exile in 2010, the Education council of the Department of Education subsequently published and distributed Social Science textbooks in all the Tibetan schools in exile from the year 2011.
Despite the fact that not many Tibetan schools could use this textbook, this year, with regard to the initial objective of the significance of reviewing textbooks, the Education Council has started revising class 6 Social Science textbook and conveyed this meeting with the members of the Social Science textbook review committee .
The meeting was chaired by the Education Council's textbook section's head Mr. Gedun Dhonyoe and Social Science textbook editor Mr. Passang Tsering. The members of the committee includes subject teacher representatives from schools (TCV Upper: Mr. Tenzin Wangchuk and Mrs. Lhazom Tsering, TCV Suja: Mr. Ngawang Tsetan and Mrs. Tashi Lhamo, Mewoen Tsuglag Petoen School: Mr.Kunsang Dorji, STS Paonta: Mrs. Jampa Lhamo) former Social Science editor and the Director of Manjushri Educational Service Mr. Buddha Kyap and Ms. Tashi Tsomo from Library of Tibetan Works and Archives.
The new edition of the Class 6 Social Science textbook will be distributed to all the Tibetan schools at free of cost and this five-day meeting has been sponsored by Danish International Development Agency (DANIDA) through CICED.