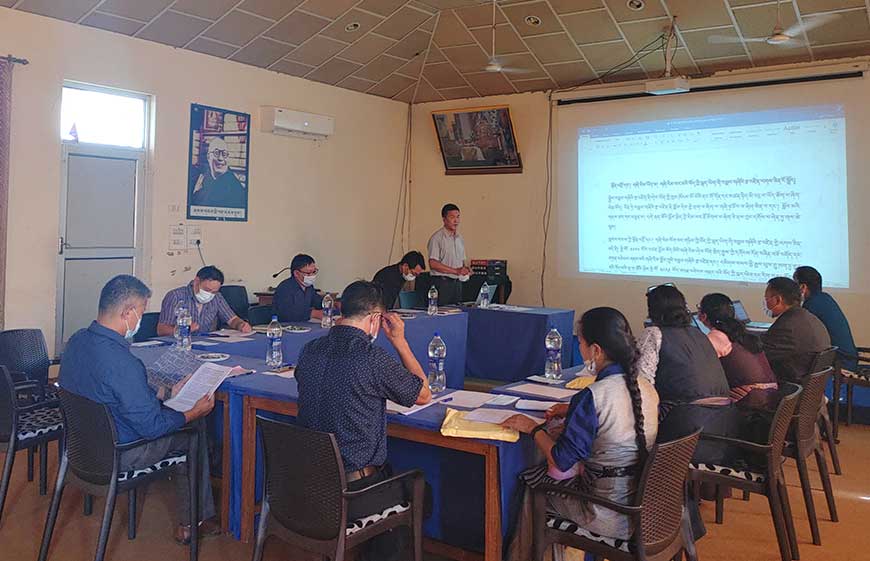 Dharamshala: The Department of Education recently held a meeting to review the Tibetan language curriculum which was framed in accordance with the principles of the BEP in the years 2007 and 2010.
Held between 20th to 23rd September at College for Higher Tibetan Studies Sarah, Dharamsala, the meeting mainly discussed the Tibetan language curriculum framework of Pre-Primary to Middle school.
Funded by DANIDA, the meeting was attended by the head of DoE Textbook publication, Gedun Dhonyoe, DoE Tibetan language Education officer Ngodup Tenpa, current and former Tibetan textbook editor Tenzin Pal and Tashi Dorjee, Tibetan language mentors of TCV, THF and STSS Mingchung, Sangpo and Passang Tsering, and six experienced teachers from different schools.