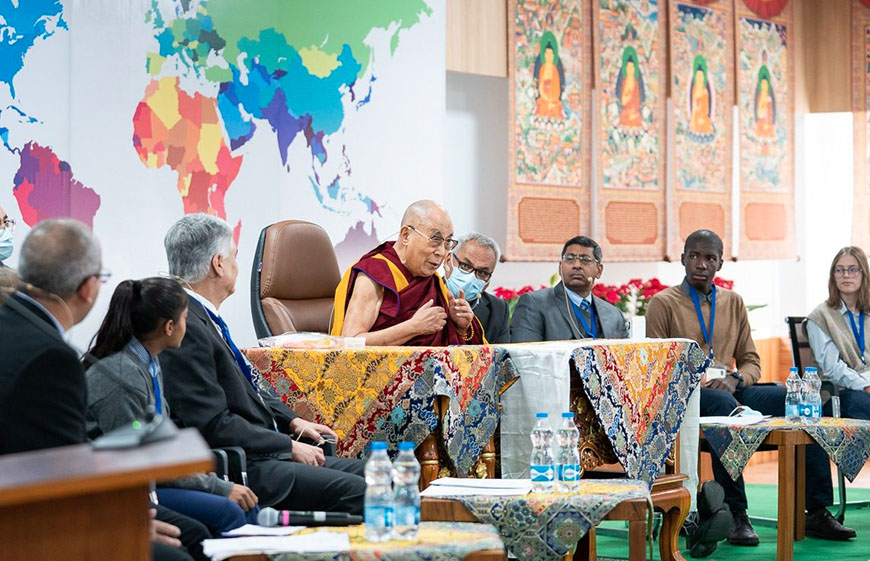 Dharamshala: The conference titled SEE Learning: A Worldwide Initiative for Educating the Heart and Mind was held on 9 & 10 December 2022 at the Dalai Lama Library and Archives in Dharamshala hosted by The Dalai Lama Trust and Emory University.
The keynote remarks of the conference was addressed by His Holiness the Dalai Lama along with the opening remarks by President Gregory L. Fenves and Provost Ravi V. Bellamkonda of Emory University. The first session was chaired by Dr. Lobsang Tenzin Negi and participated by five panelists including four students from India, USA, Romania & Colombia respectively. The two-day conference was comprised of eight sessions in total on various topics including Methods for implementing SEE Learning: An Adaptable Curriculum, SEE Learning in the Classroom, Compassion: An Engine for Human Flourishing, Assessing the Benefits of SEE Learning on Student Achievement and Flourishing, Implementing SEE Learning in Organisations and Systems, The Emory Tibet Science Initiative: Enriching Scientific Understanding through Cross-Cultural Collaboration, Current Impact and Future Directions for SEE Learning.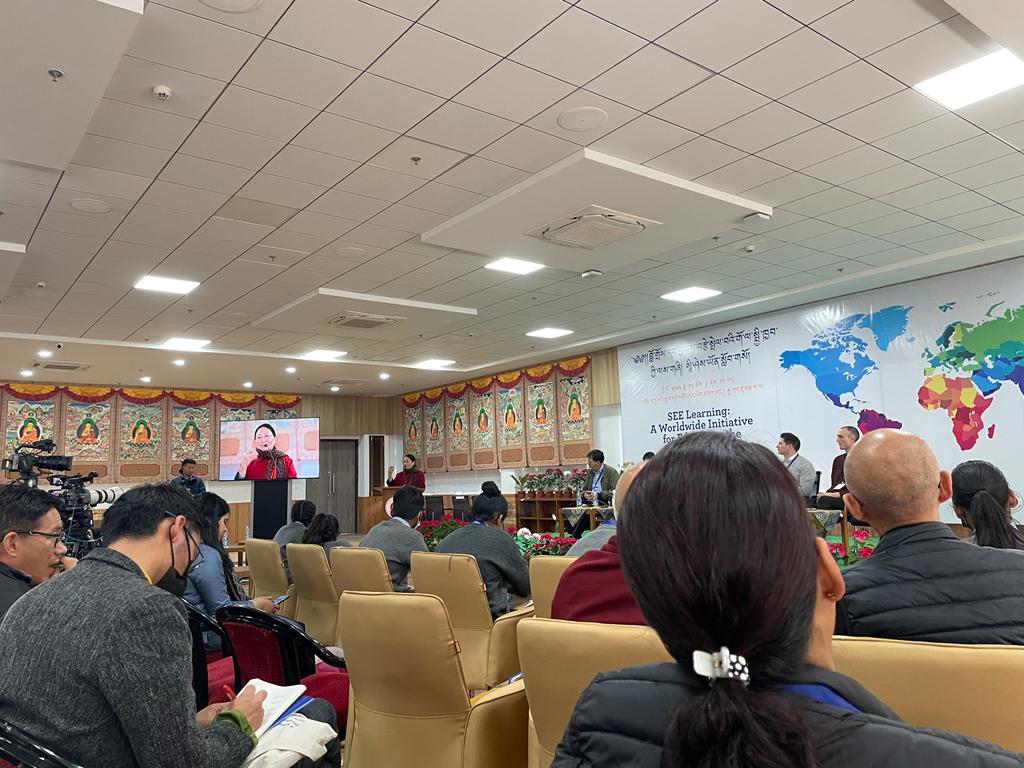 Tharlam Dolma Changra, the honorable Kalon of the Department of Education of the Central Tibetan Administration addressed the conference as one of the panelists of the sixth session on Implementing SEE Learning in Organisations and Systems.
17 Tibetan SEE Learning L1 facilitators attended the conference where Tsering Bhuti and Rigzin Namgyal took part in the teachers' and students' panels on behalf of the Tibetan teachers and students respectively.
Dr. Lobsang Tenzin Negi and Tsondue Samphel of the Emory Compassion Center met exclusively with the Tibetan educators for half an hour on the second day afternoon to discuss SEE Learning implementation in Tibetan schools.
The participation of Tibetan educators in the conference was made possible with the financial support of the fund donated by the late Ama Tsedol Tsamlak through Rekon Tsogchhung, Switzerland.