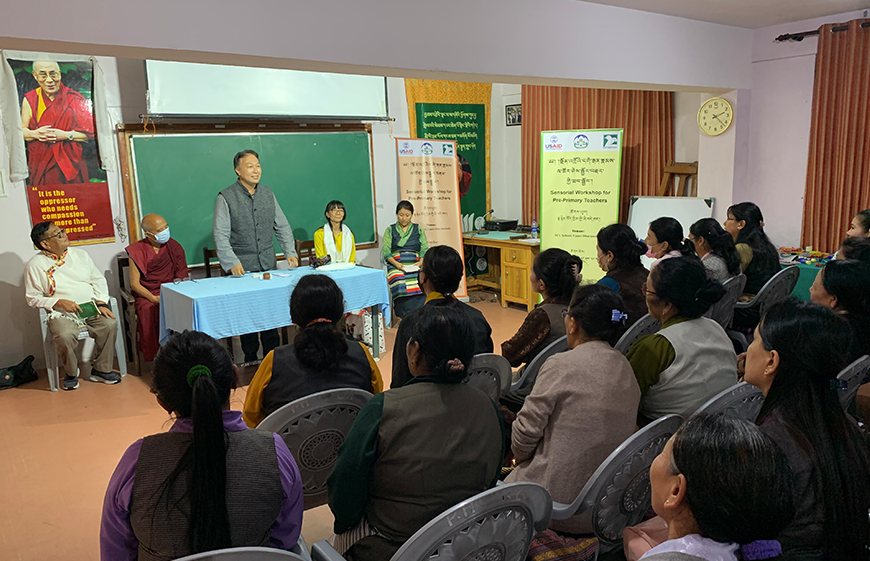 Dharamshala: The Department of Education (DoE), Central Tibetan Administration, organised a five-day Sensorial workshop for Pre-Primary teachers from 27-31 August 2022 at Peace and Dialogue House, TCV Upper, Dharamshala. A total number of 31 Pre-primary teachers with 17 from Sambhota Tibetan School Society, 10 from Tibetan Children Village school and 4 from Tibetan Homes School, participated in the workshop.
Diwo Lhamo Pemba, AMI certified trainer, volunteered to facilitate the workshop for the Tibetan Pre-Primary teachers. She has also conducted training for Tibetan Pre-Primary teachers in the years 2017 and 2019.
The opening program was attended by Dolker Wangmo, Chief Counselor of the Department of Education. She stressed the importance of such training for the teachers of young children because they are the foundation to inculcate positive growth in children.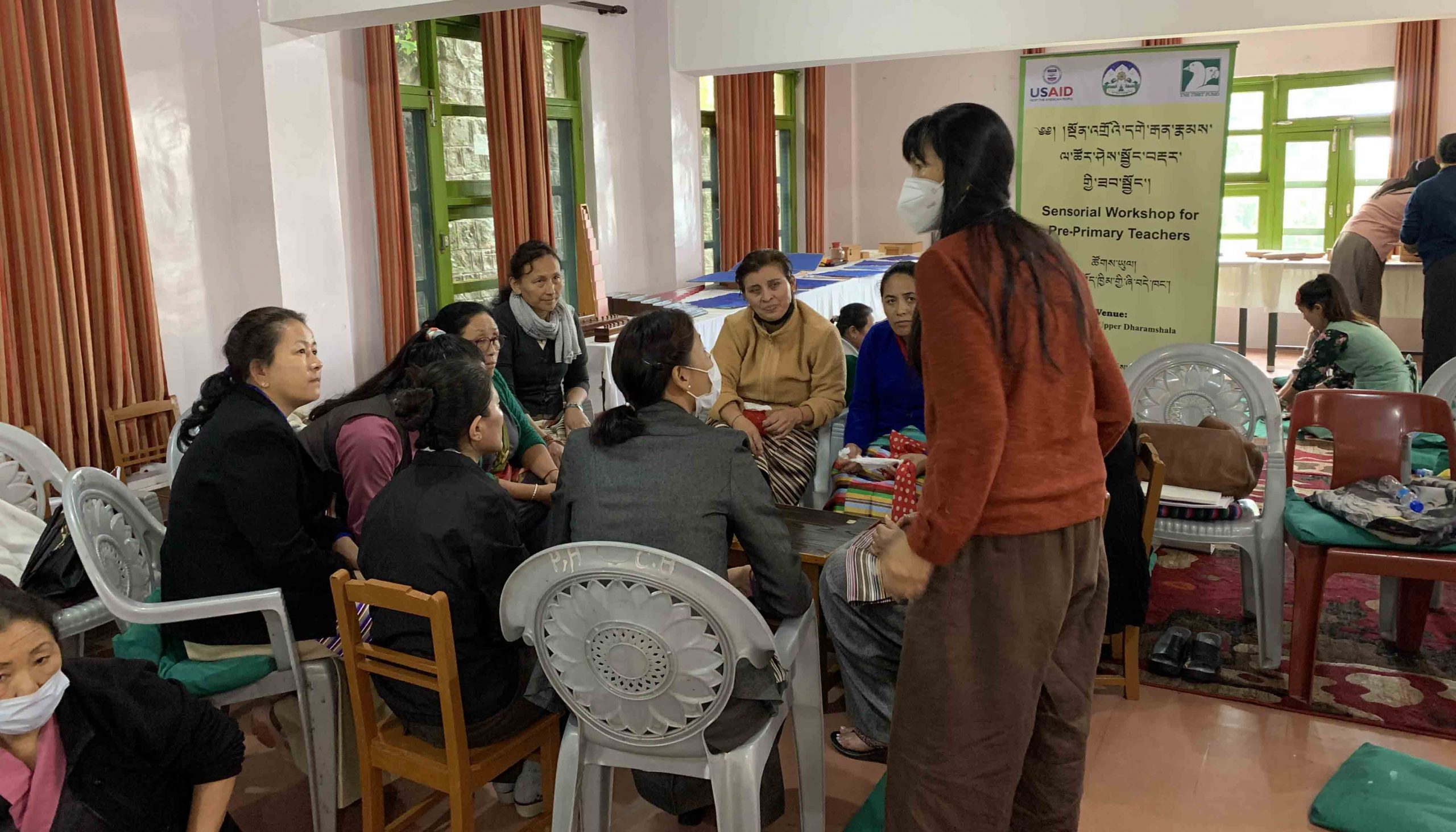 The training covers various topics such as; Introduction to Sensorial, Dimensional Materials, Guided Practice, Visual sense, Tactile Sense, Gustatory Sense, Olfactory Sense, Auditory Sense, Stereognostic sense, Three-period lessons, Sensorial games, and mixed impression, how to observe children support their holistic growth and the role of adults in Montessori environment. In addition to theoretical knowledge, the training also includes a number of practical lessons/presentations.
The closing program on 31 August was presided over by Tenzin Dorjee, Head of Academic section, DoE, along with Ven. Lobsang Thinlay, Montessori Head of TCV, and Tenzin Chomphel, Infant Section Headmaster, Upper TCV School.
Tenzin Dorjee expressed gratitude to Lhamo Pemba for graciously accepting our request to conduct the training for our teachers. He also emphasized the importance of Pre-Primary teachers in the lives of students and incorporating the workshop lessons into schools. One of the participants stated in their feedback that this was her first time attending a Pre-Primary teacher's workshop and that the hands-on experience with the sensorial teaching method taught during the workshop gave her a new level of confidence.
Tenzin Tsega and Sonam Gangsang of DoE coordinated the workshop. The Sensorial workshop is generously funded by USAID.