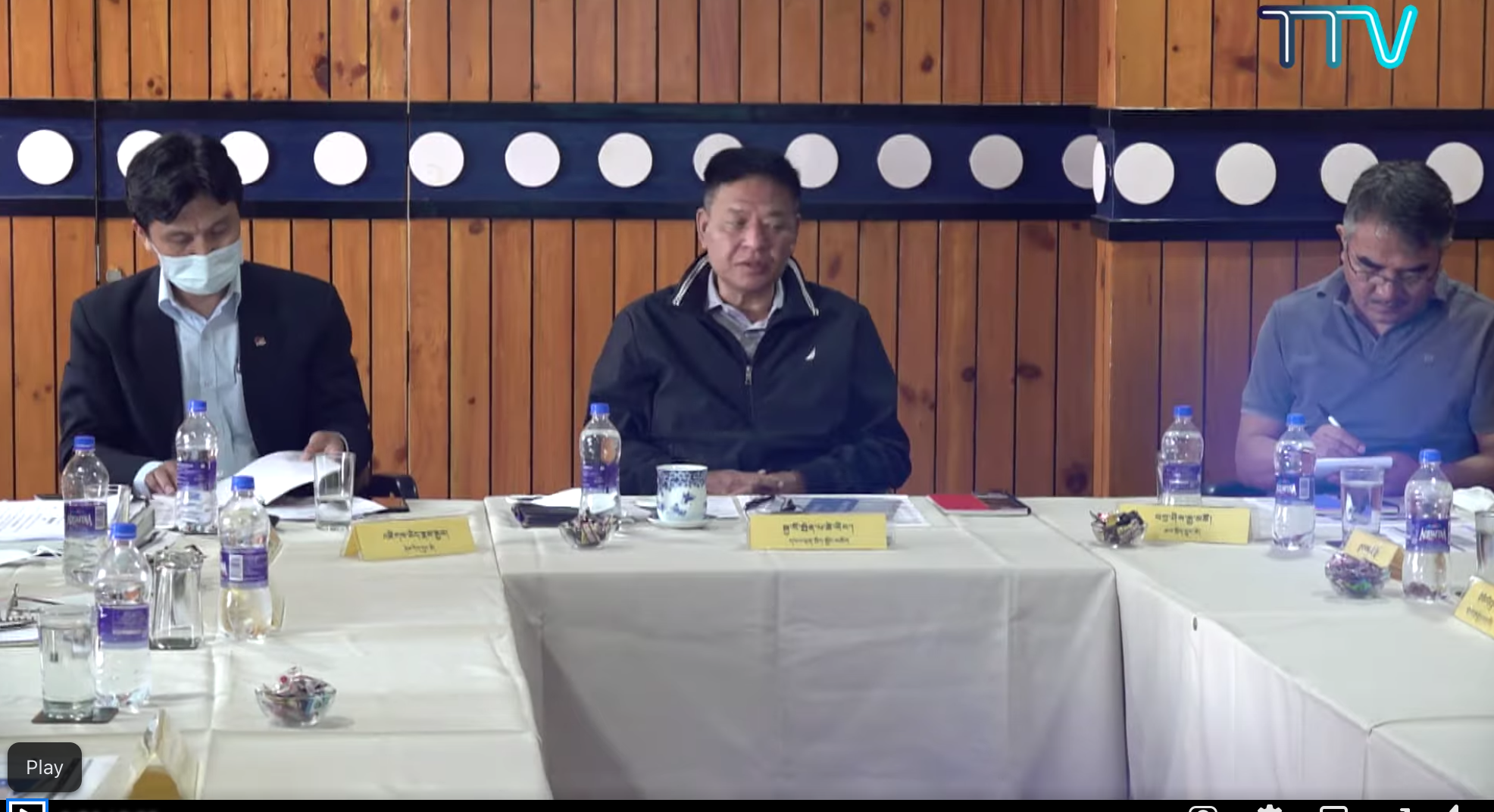 Dharamshala: Sikyong Penpa Tsering held a special meeting of the heads of the various Tibetan school systems including Tibetan Homes Foundation (THF), Tibetan Children's Village (TCV), and Sambhota Tibetan School Society (STSS) on Thursday, 7 October.
Along with the Sikyong, the meeting was attended by political secretary Tashi Gyatso, Education Secretary Jigme Namgyal, Additional Secretaries of education department Tenzin Dorje and Kunga Gyaltsen, General Secretary of THF Karma Chungdak and Secretary Gedhun Rinchen, TCV President Thupten Dorje, TCV General Secretary Choeying Dhondup, TCV Education Director Sonam Sichoe, Director Tsering Dhondup of STSS, Deputy Director Tsewang Norbu of STSS, and Deputy Director Sonam Palkyi of STSS.
In his address at the meeting, Sikyong spoke about the objectives of organising the special meeting. He said it is a critical time in the history of Tibetan education where some serious decisions are needed to be taken. If this meeting is successful, it will benefit the education of Tibetan students in the future, he said.
Explaining the Kashag's education policies, Sikyong said that the 16th Kashag will move forward based on policies grounded in factual situation with equality and integrity as its guiding objectives. He also explained that although the Tibetan schools are functioning under different school systems, it serves the common purpose of providing quality education to Tibetan children. Therefore, he said that the various Tibetan school systems need to co-ordinate and consolidate their diverse efforts to achieve the common objectives of transforming Tibetan children into responsible, socially aware citizens.
Sikyong also talked about plans to move forward in the future. He outlined a comprehensive survey of the Tibetan schools and the number of Tibetan children enrolled in these schools as key to achieving the desired results.
The daylong meeting discussed the recommendations of the the various school heads on the merger of Tibetan schools, transfer of the CTSA schools to STSS, enrolment of Tibetan children in Tibetan schools, as well as proposals to provide teachers from TCV to support STSS, etc.