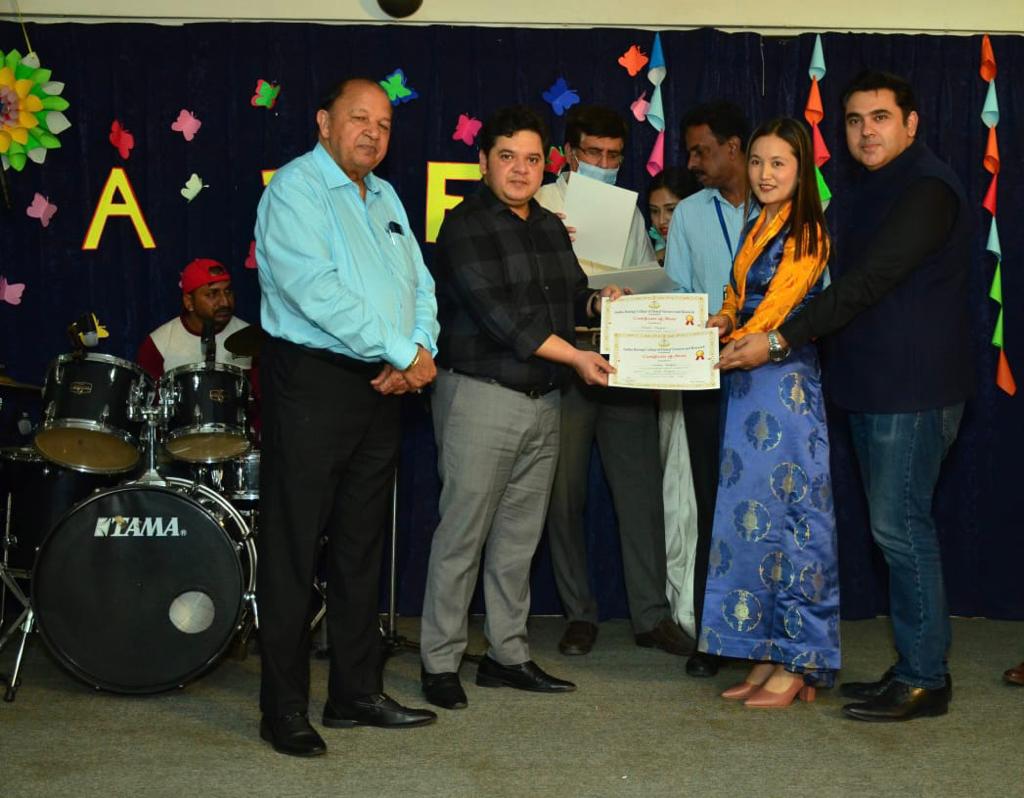 The Department of Education is immensely proud to share that one of our students Sonam Sangmo topped her class of Bachelor in Dental Science from Sudha Rustagi Dental College, Faridabad, and was awarded the Gold Medal during the college's annual convocation ceremony held on March 10, 2022.
Sonam, a resident of Choglamsar, Ladakh, was a student of TCV Ladakh till class 5 and did her class 6 to 12 from TCV Selakui. She was supported by Vimala Association and we would like to thank them for supporting our scholarship program.
On asking what she thinks drove her success, she said, "At a personal level, I wanted to perform well to show gratitude to everyone who had supported me throughout my life. Furthermore, what really motivated me to work hard was when I came to know that I was the only and the first Tibetan student in my college and that only a few of our college staff and classmates knew about Tibet and Tibet's issue." Sonam also attributes her success to her attitude of taking her higher education seriously. She says, "Often I notice that students take college as a part of life during which we are supposed to have fun. But I believe that college is one of the most important stepping stones for a bright career. We have to of course enjoy college life but should also keep in mind the importance of doing well academically for better job opportunities and a better future."
She further says, "Taking this opportunity, I would like to deeply thank my family, TCV staff, Department of Education (CTA), my friends, supporters, and everyone who helped me to reach where I am today."
Sonam has completed her final year examinations in September 2021, and now doing an internship at ESI Dental College and Hospital, Rohini, Delhi.
The Department of Education, CTA, heartily congratulates Sonam Sangmo for her incredible achievement and for inspiring other Tibetan youths. We wish her a bright future ahead.