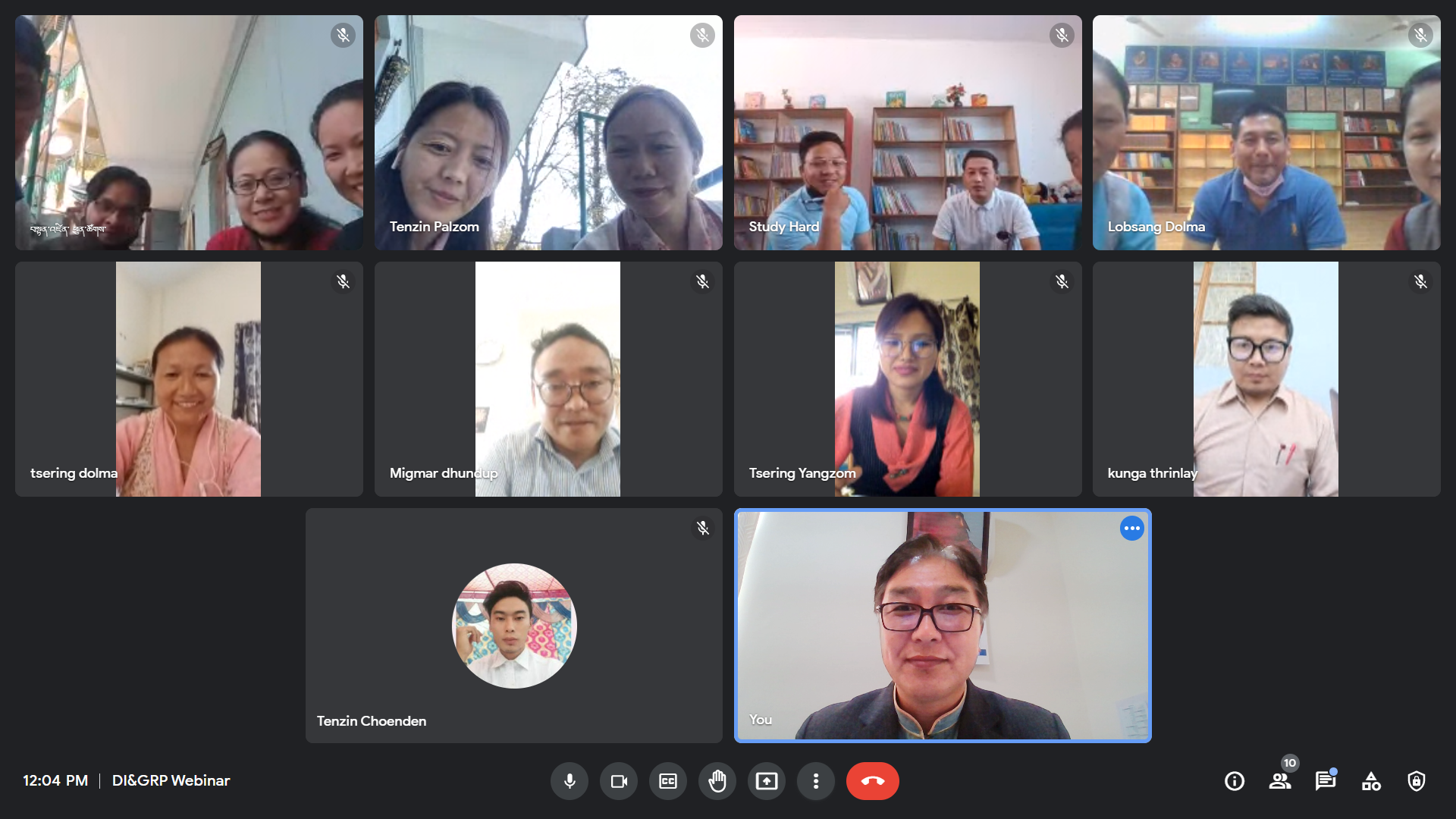 The Department of Education, CTA is organising a Webinar on Differentiated Instruction and Gender-Responsive Pedagogy for a group of teachers from four schools under the management of Tibetan Homes Foundation from 21 – 26 March 2022. The webinar sessions are facilitated by Tenzin Dorjee, Head of Academic Section, DoE, Kalsang Wangdu, Education Specialist, and Jamyang Gyaltsen, Education Program Coordinator, The Tibet Fund. A total number of 20 teachers with 8 from THS Mussoorie and 4 each from THS Rajpur, Dekyiling and Gohri Mafi are participating in the webinar.
The webinar aims to equip the teachers with the understanding of the need of differentiating classroom instructions based on the diversity of learners in the classroom, key characteristics and aspects of gender-responsive pedagogy, lesson planning and formative assessment. The trainers applied flipped classroom strategy by providing pre-reading articles and collaborative assignments to the participants. Participants work and discuss in groups, and share their learning during the sessions. The facilitators initiate discussion, and respond to the queries and feedback provided by the participants.
The participants are advised to share their learning from the webinar during school-based teacher professional development activities, and apply some of the strategies in their classroom teaching. As the COVID-19 pandemic is improving, the trainers plan to visit the schools during the year as a follow-up support to the participant teachers.
The webinar is funded by the Global Affairs Canada.